Go everywhere with top service from ADT Limousine
You need a professional car rental service, using luxurious, comfortable and highclass cars? Let ADT Limousine accompany you everywhere. In recent years, ADT Transportation has invested heavily in the latest Limousine cars in order to bring the most exciting experiences for customers. With the motto: "The quality of the service makes the brand!" ADT is committed to providing professional, reputable car rental services and putting customers's satisfaction as our highest goal.
ADT currently offers the following Limousine lines:
DCAR SOLATI (11 seats) and DCAR Limousine (9 seats) cars, designed with luxurious, spacious, comfortable, convenient seats, for successful Entrepreneurs, to affirm the right class as well as to make great impression with business partner right from the first meeting.
ADT's DCAR Solati Limousine is our most strong and reputable service in Ho Chi Minh City and na stionwide. Suitable for groups of 7-11 people, catering for:
- Business trips, work, golf trip.
- Family travel.
- VIP guests
- Suitable for meeting business partners, conferences ...
DCAR SOLATI Limousine car is equipped with: high-class leather interior, quality sound system, LED lighting system. Attached are wifi utilities, usb charging port at each seat, 220V charging port ... very convenient for customers who need entertainment, technology, and the need to solve online jobs on the go.
Car line, creating a more open space for rear passengers for a wider view, suitable for: driving around the city, tour city, long-distance tour ... with large luggage space
Leather chairs, luxurious wooden floor. Spacious chair form, comfortable for guests with large physique. The two seats behind the driver rotate 360 degrees so that 4 people sitting opposite can talk and exchange when necessary or adjust to sit in the same direction on long distances. All seats are designed to recline comfortably, the buttons for adjust the chair is at hand reach, easy to manipulate.
Rent according to the itinerary, please contact 0908114869 or 0983454737
DOMESTIC ADT TRANSPORTATION'S QUOTATION
| | | |
| --- | --- | --- |
| Route | Duration | Est. Price |
| Airport transfer | 3h | 1,000,000 |
| City 1 day | 8h | 2,000,000 |
| Vung Tau/Long Hai | 1 day | 3,000,000 |
| Mui Ne 1 way | 1 way | 3,000,000 |
| Airport to Mui Ne | 1 way | 3,500,000 |
| Mui Ne 2 days | 2 days | 6,000,000 |
| Mui Ne 3 days | 3 days | 8,000,000 |
| Golf Thu Duc | 8h | 2,000,000 |
| Golf Long Thanh | 8h | 2,000,000 |
| Golf Trang Bom | 8h | 2,000,000 |
| Golf Song Be | 8h | 2,000,000 |
| | | 2,000,000 |
| | | 200,000 |
ADT Limousine - Luxury 11 Seater DCar Solati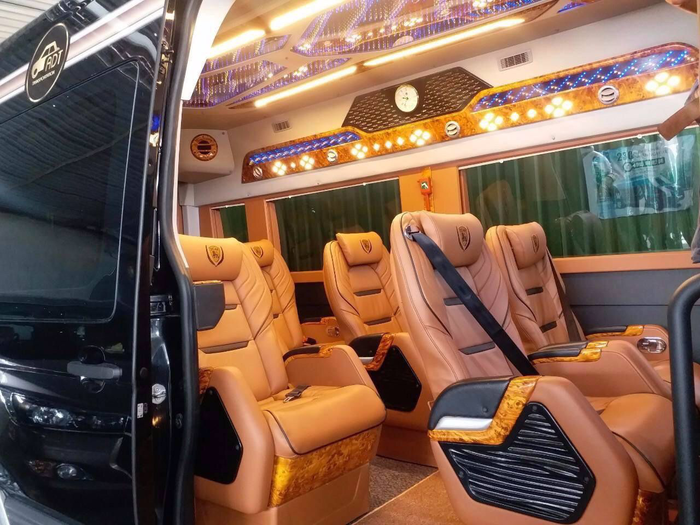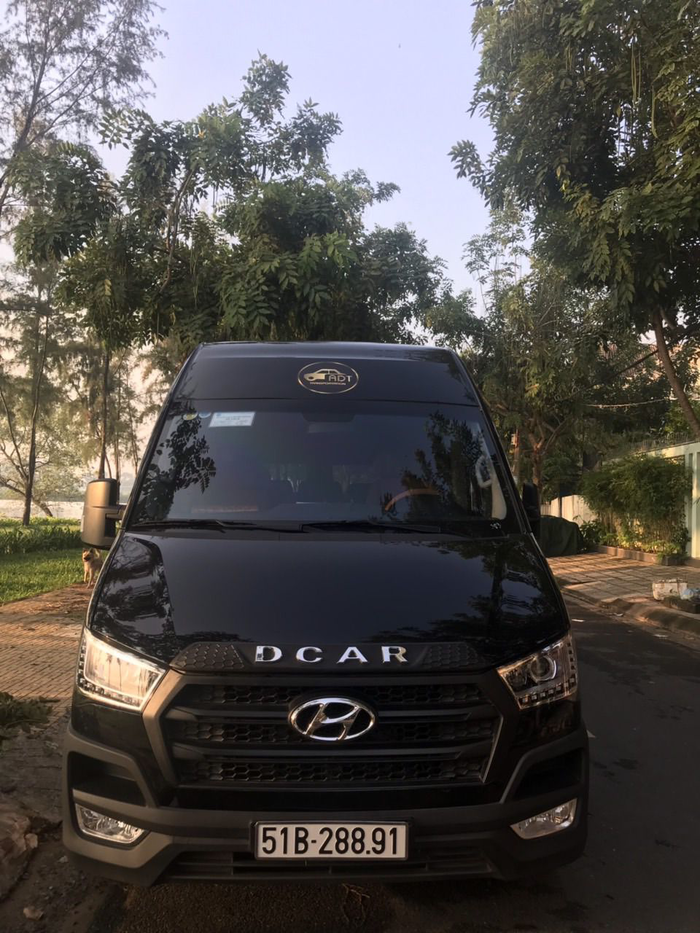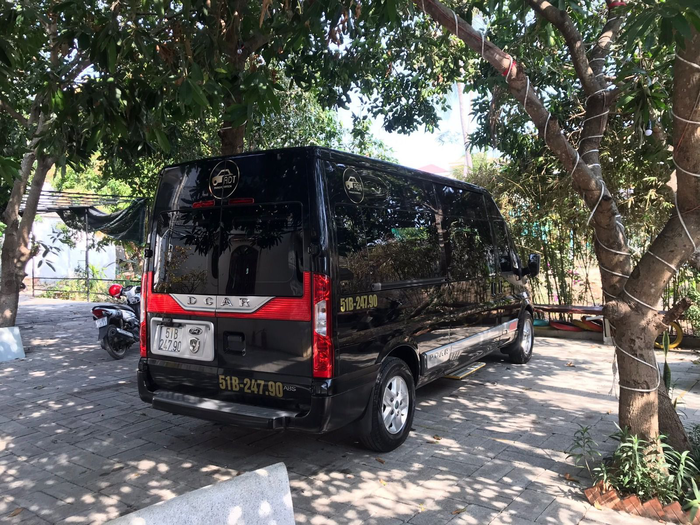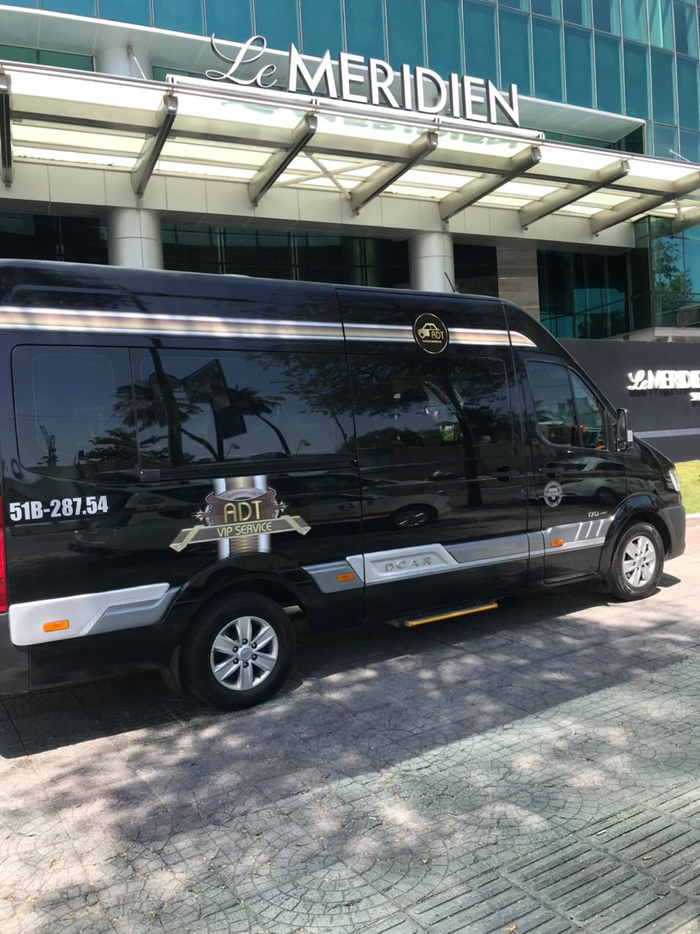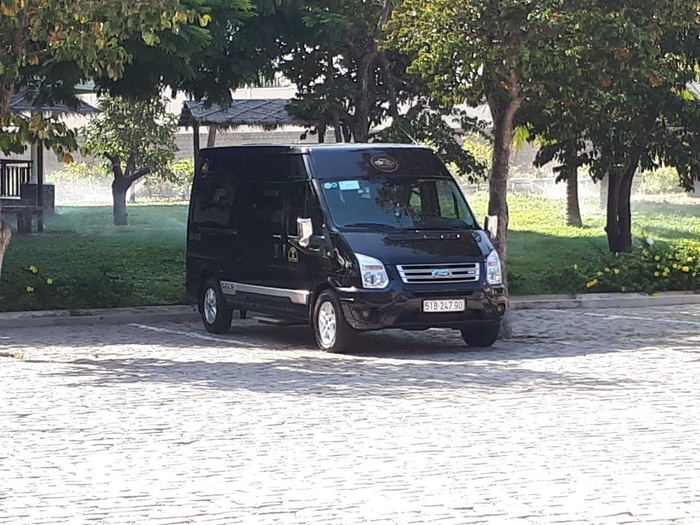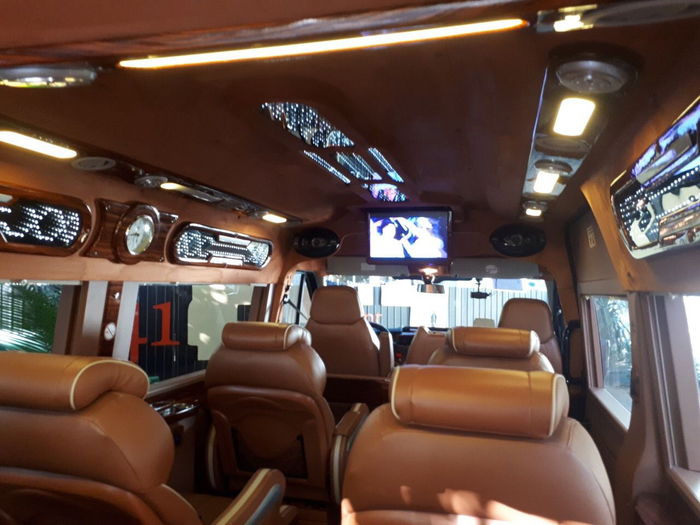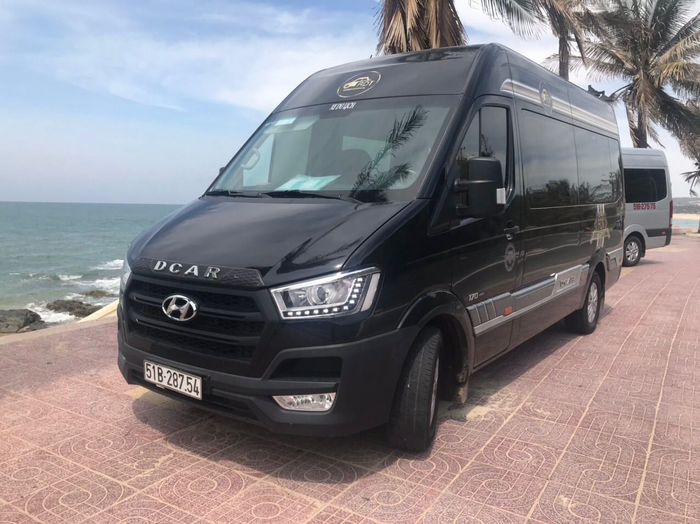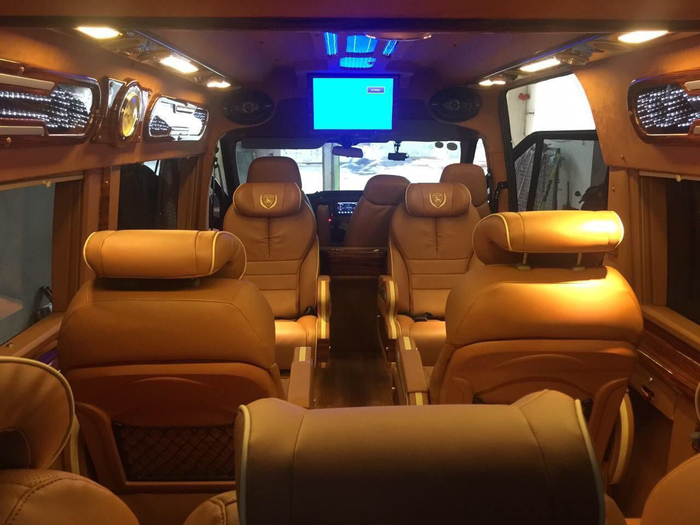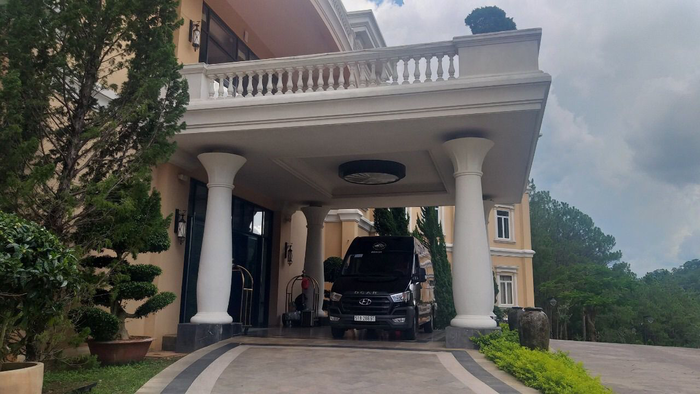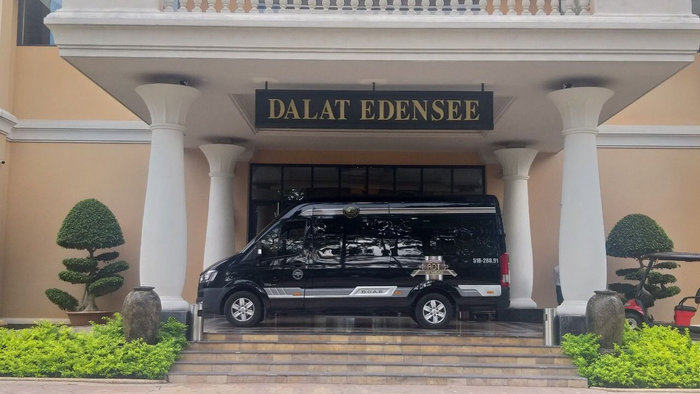 ADT Limousine - Luxury 9 Seater DCar